Coming soon.
Posts for tag: fluoride
By Artistic & Family Dental
December 01, 2014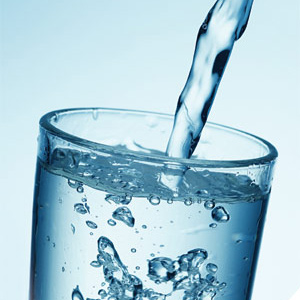 Fluoride has been proven to strengthen tooth enamel against decay. That's why it's not only added to toothpaste and other dental products, but also to drinking water — in nearly three-quarters of U.S. water systems.
While research has eased most serious health questions about fluoride, there remains one moderate concern. Too much fluoride over time, especially in infants and young children, could lead to "enamel fluorosis," an excess of fluoride in the tooth structure that can cause spotting or streaking in the enamel. While often barely noticeable, some cases of fluorosis can produce dark staining and a pitted appearance. Although not a symptom of disease, fluorosis can create a long-term cosmetic concern for the person.
To minimize its occurrence, children under the age of 9 shouldn't regularly ingest fluoride above of the recommended level of 0.70 ppm (parts per million). In practical terms, you as a parent should monitor two primary sources of fluoride intake: toothpaste and drinking water.
Young children tend to swallow toothpaste rather than spit it out after brushing, which could result in too much fluoride ingestion if the amount is too great. The American Academy of Pediatric Dentistry therefore recommends a small "smear" of toothpaste for children under two, and a pea-sized amount for children up to age six. Brushing should also be limited to no more than two times a day.
Your child or infant could also take in too much fluoride through fluoridated drinking water, especially if you're using it to mix infant formula. You should first find out the fluoride levels in your local water system by contacting the utility or the health department. If your system is part of the U.S. Centers for Disease Control and Prevention's (CDC) "My Water's Fluoride" program, you may be able to access that information on line at http://apps.nccd.cdc.gov/MWF/Index.asp.
If the risk for developing fluorosis in your area is high, you can minimize your infant's intake with a few recommendations: breastfeed rather than use formula; use "ready-to-feed" formula that doesn't need mixing and contains lower fluoride levels; and use bottled water specifically labeled "de-ionized," "purified," "de-mineralized," or "distilled."
Fluoride can be a wonderful adjunct to dental care in reducing risk for tooth decay. Keeping an eye on how much fluoride your child takes in can also minimize the chance of future appearance problems.
If you would like more information on the possible effects of fluoride on young children, please contact us or schedule an appointment for a consultation. You can also learn more about this topic by reading the Dear Doctor magazine article "Tooth Development and Infant Formula."
By Artistic & Family Dental
December 05, 2012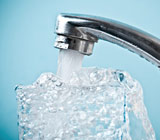 The CDC (Centers for Disease Control and Prevention) calls fluoridation of drinking water one of the ten most important public health measures of the 20th century, along with such measures as vaccination and motor-vehicle safety.
A fluoride concentration of about one milligram per liter (1 mg/L), or 1 part per million (1ppm), in the water supply is associated with substantially fewer cavities. This concentration of fluoride (equivalent to a grain of salt in a gallon of water) has been found to have no negative health effects.
The connection between fluoride and oral health was confirmed in the first half of the 20th century, and by 1955 the first clinically proven fluoride toothpaste was launched. Fluoride-containing toothpastes are common today, along with other fluoride-containing products.
Protective Effects of Fluoride
Ongoing studies have shown that fluoride has both a systemic (through the body) effect and a local effect at the tooth surfaces. Tooth decay takes place as part of a kind of active war between de-mineralization and re-mineralization, in which acids produced by bacteria in plaque (a biofilm in your mouth) soften and dissolve the minerals (de-mineralization) in the tooth's surface. At the same time, the saliva bathing the tooth acts to re-harden the tooth's surface by adding minerals back (re-mineralization). If fluoride is present in the biofilm and in the saliva, it protects against de-mineralization.
The fluoride you drink in your water is deposited in your bones. Bone is an active living substance that is constantly broken down and rebuilt as a normal body process. As this happens the fluoride is released into the blood, from which it can enter the saliva and act on the tooth surface. The fluoride in toothpastes and products like rinses is delivered directly to the tooth surface. Fluorides can also be eaten in foods with high fluoride content such as teas, dry infant cereals and processed chicken, fish and seafood products.
Problems with Over-use
Eating or swallowing too much fluoride can contribute to a discoloration of teeth called dental fluorosis, which varies in appearance from small white striations to stained pitting and severe brown mottling of the enamel. To avoid this effect, monitor children's tooth brushing to make sure they use only a small amount of fluoride toothpaste and do not swallow it.
Adding fluoride to water has been controversial because some people believe that it may cause other harmful effects. However, most health experts believe that fluoridated water carries no significant health risks and significantly contributes to public health by preventing tooth decay.
Contact us today to schedule an appointment to discuss your questions about fluoride. You can also learn more by reading the Dear Doctor magazine article "Fluoride & Fluoridation in Dentistry."