Coming soon.
Posts for tag: sedation dentistry
By Artistic & Family Dental
February 13, 2014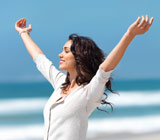 Have you been avoiding seeing a dentist because you are afraid that the visit might be unpleasant or painful? Are you unhappy with the appearance of your teeth and the health of your mouth, even envious of others who are able to visit their dentist without hesitation?
If you've answered yes to these questions, you are not alone. Many people experience some anxiety about visiting their dentist. Some fears are based on past negative experiences, indirectly influenced by family members or friends, or even by images seen in the movies. Regardless of the origin of your fear, we will work with you to turn negative perceptions or experiences into positive ones. The most important thing to remember is that allowing dental problems to remain untreated can have bad consequences, including toothache, infection, poor appearance and even general health complications.
We will listen to you and even encourage you to express your feelings. Tell us the details of your fear and anxiety. You won't be judged but, instead, we want to understand exactly what troubles you, so that together we help you overcome what is preventing you from getting the care you want and need.
You will be in control at all times and we will never rush you. First we'll spend the time necessary to get you comfortable, before we even do any dentistry. After all, attempting to rush through a procedure may only incite more anxiety, and that is the last thing we want to do! We want you to leave our office with the feeling that you can more comfortably see us again building on your last positive experience.
If you would like to talk to us about what's bothering you and begin working together towards a solution, please call us today to schedule a consultation. To learn more about how patients and dentists can work together to eradicate dental fear, read the Dear Doctor magazine article "Overcoming Dental Fear & Anxiety."
By Artistic & Family Dental
June 23, 2012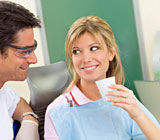 Three quarters of people surveyed have admitted to having some fear about going to the dentist. About 10% to 15% are so afraid that they never go. Because they put off checkups and treatment they end up with toothaches, infections, and even lost teeth.
You should know that even those who are most afraid of the dentist can learn to reduce their fear and have dental treatment in comfort.
How does fear of the dentist get started?
Fear is learned behavior. People may learn it from stories they have heard from their parents or others, or they may learn it first hand by having a bad dental experience. Once the fear is planted, they avoid going to the dentist, so there is no way for them to learn that a visit can be a positive experience.
If you are among those who fear going to the dentist, the fearful feelings you have can be enough to reinforce themselves. Sweaty palms, rapid heartbeat, and a queasy stomach are not pleasant, and if you experience such feelings they may be your main memories after an appointment, even if the visit was not frightening in itself.
Dental fear can be a subconscious automatic response. This means that you can't control it and make it go away. But there are things you can do to reduce your fear and feel comfortable during your appointment.
Move slowly and get help to conquer your fears.
You need to have new, positive experiences to counteract the bad experiences you had in the past. Realize that you are not alone, many people share this fear. Then talk about your fears with our office. We will start by doing things that cause only mild or no anxiety. You want each visit to be a good experience, so you are able to leave our office with a feeling that this was okay, and you can do it again. It may take a while to train yourself to get over your fears, but we have helped many people accomplish this — and you can, too.
Contact us today to schedule an appointment to discuss your questions about any fears you may have. You can also learn more by reading the Dear Doctor magazine article "Overcoming Dental Fear & Anxiety."
By Artistic & Family Dental
April 12, 2012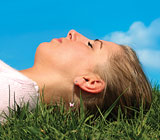 Unfortunately, going to the dentist may still be a fear and anxiety provoking experience for some people even with modern dental techniques — an interesting phenomenon given the fact that no one is born with fear. It is either a learned response based on personal experience or one that is literally imagined based upon hearing of another's treatment. However, regardless of how it develops, a person's perception is their reality. The good news is that we are here to both listen and to offer our patients the benefits of oral sedation (sedation dentistry) that allows relaxation of mind and body. Thus you can focus on feeling peaceful rather than anxious.
While research has shown that 75% of all people surveyed have at least a little fear about going to the dentist, 10-15% have a great deal of fear. In fact, some of these people experience so much fear that they will cancel dental appointments or never schedule in the first place. If the latter describes your feelings, we encourage you to ask us about sedation or comfortable dentistry so that you can receive the oral healthcare you need and deserve to maintain optimal dental health.
And this good news gets even better when you understand that oral sedation does not even involve injections (shots)! We typically administer oral sedation in one of two methods: by giving you a pill to swallow whole or by giving you a tablet to place under your tongue (sub-lingually) where it dissolves. Once the prescription medication takes effect, you will remain awake and aware of your surroundings; however, the medication will help you transition from feeling nervous to a more comfortable state of being. Most of our patients describe their experience as "comfortable" or "relaxation" dentistry due to how they feel during their treatment. Simply put, the anti-anxiety (anxiolytic) medication almost literally dissolves away your fears.
Want to learn more?
Contact us today to discuss your questions or to schedule an appointment. You can also learn more by reading the article "Overcoming Dental Fear & Anxiety."